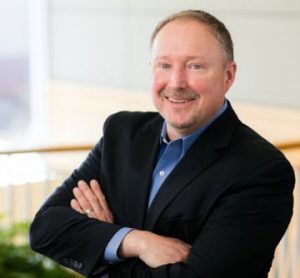 Craig Fraser
CEO and President
Craig was appointed Windtree's President and Chief Executive Officer in February 2016 in addition to joining as a member of the Board of Directors.
Craig brings more than 29 years of experience as a leader in product development and commercial operations and in building biopharmaceutical and device businesses for both startups and larger companies. Prior to joining Windtree, Craig held executive positions at several biopharmaceutical companies, including as Chief Operating Officer at Novelion (AEGR) Therapeutics, Vice President of Global Disease Areas at Pfizer, Vice President and Global Business Manager at Wyeth and Vice President of Sales & Marketing and Commercial Operations at Johnson & Johnson / Centocor. Craig is a veteran of both the U.S. Marine Corps and the U.S. Army.
Steve Simonson, M.D.
Senior Vice President and Chief Medical Officer
Steve was appointed Windtree's Vice President of Clinical Development in May of 2014 and has served as the Company's Senior Vice President and Chief Medical Officer since October 2014.
Steve brings a significant background in pulmonary critical care, with more than 25 years of medical practice and pharmaceutical industry clinical trial expertise including all phases of drug development. Prior to joining Windtree, Steve held executive positions with several companies including Executive Director in the Molecular Development Group at Covance, Vice President of Clinical Development at Agennix, Inc., and various positions at AstraZeneca, where he spent 15 years in medical and clinical leadership.
Steve received his medical degree from the Medical College of Wisconsin, his Masters of Health Sciences degree in Biometry from Duke University School of Medicine, and completed his training in internal medicine followed by a fellowship in pulmonary and critical care medicine at Duke University Medical Center.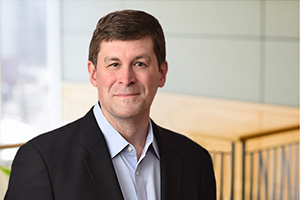 Eric Curtis
SENIOR VICE PRESIDENT AND CHIEF OPERATING OFFICER
Eric joined Windtree in March 2020 having most-recently served as the Chief Executive Officer and President of Centurion Biopharma Corp. (Centurion), an oncology research and development company and President and Chief Operating Officer of CytRX Corporation, a biopharmaceutical company and Centurion's parent company, since February 2018. Prior to joining Centurion, Eric served as Principal of Curtis Biopharm Consulting, where he provided strategic consultancy services to a variety of healthcare-focused companies, including Windtree, from May 2016 to January 2018. From 2014 to May 2016, he held the position of President, U.S. Commercial at Aegerion Pharmaceuticals (now Novelion Therapeutics). Prior to those roles, Eric was VP/GM of the Cardiopulmonary BU at Bayer, Global Commercial Leader and VP of Marketing at GlaxoSmithKline and held senior marketing and sales roles at Johnson & Johnson.
Eric earned a Master of Business Administration from Pennsylvania State University as well as a Bachelor of Science degree from the University of Pittsburgh.
George Cox
Vice President of Technical Operations
George Cox was appointed Windtree's Vice President of Technical Operations in April 2008 and is responsible for the global manufacturing, quality and logistics of clinical drugs and supplies for the company.
Mr. Cox brings over 35 years of experience in global manufacturing, clinical supply and international cold chain logistics. Prior to joining Windtree, Mr. Cox served as Senior Director of Supply Chain for Auxilium Pharmaceuticals and at MedImmune, Inc. While at MedImmune, he was instrumental in obtaining government funding for the then pandemic preparedness. Before this position, Mr. Cox held various positions of increasing responsibilities at Rhone-Polenc Rorer Pharmaceuticals, Uniform Tubes and Proctor-Silex. His experience spans the pharmaceutical and biotech industries in small start-ups, as well as large pharma.
Mr. Cox earned his Bachelor of Science in Accounting at Villanova University.