WELCOME TO WINDTREE THERAPEUTICS
Delivering Innovative Treatment and Hope for Patients in Their Moments of Crisis
Windtree Therapeutics, Inc. is advancing late-stage interventions for acute cardiovascular disorders to treat patients in moments of crisis. Using new scientific and clinical approaches, Windtree is developing a multi-asset franchise anchored around compounds with an ability to activate SERCA2a, with lead candidate, istaroxime, being developed as a first-in-class treatment for cardiogenic shock. Windtree's heart failure platform includes follow-on oral pre-clinical SERCA2a activator assets as well. Included in Windtree's portfolio is rostafuroxin, a novel precision drug product targeting the treatment resistant hypertension disease state for patients with certain genetic profiles.
Istaroxime is a first–in–class dual mechanism therapy designed to improve cardiac function by increasing both systolic contractions of the heart as well as diastolic relaxation through SERCA2a activation and Na+/K+ ATPase inhibition.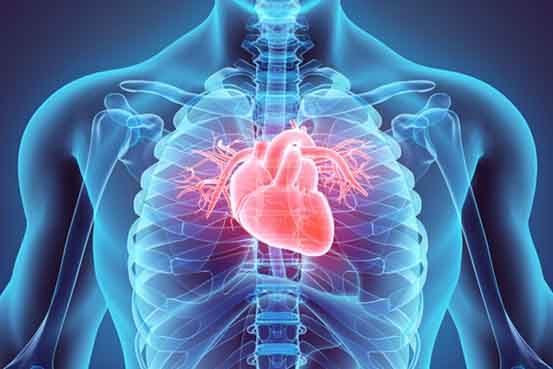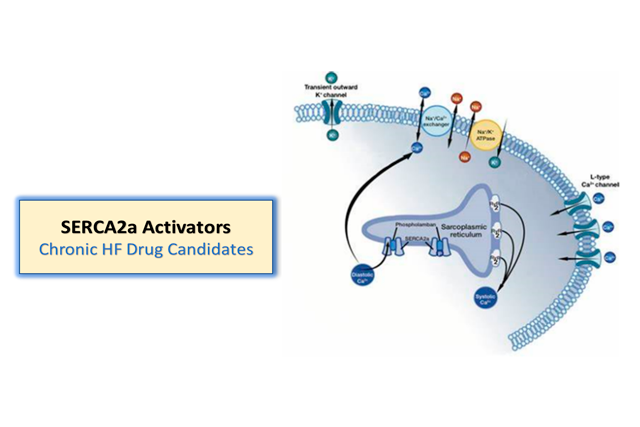 SERCA2a Activators
Our heart failure cardiovascular portfolio also includes sarco endoplasmic reticulum Ca2+ -ATPase 2a, or SERCA2a, activators which activate SERCA2a. This research program is evaluating these preclinical product candidates, including oral and intravenous SERCA2a activator heart failure compounds. As potential oral agents, these candidates would be developed for chronic heart failure.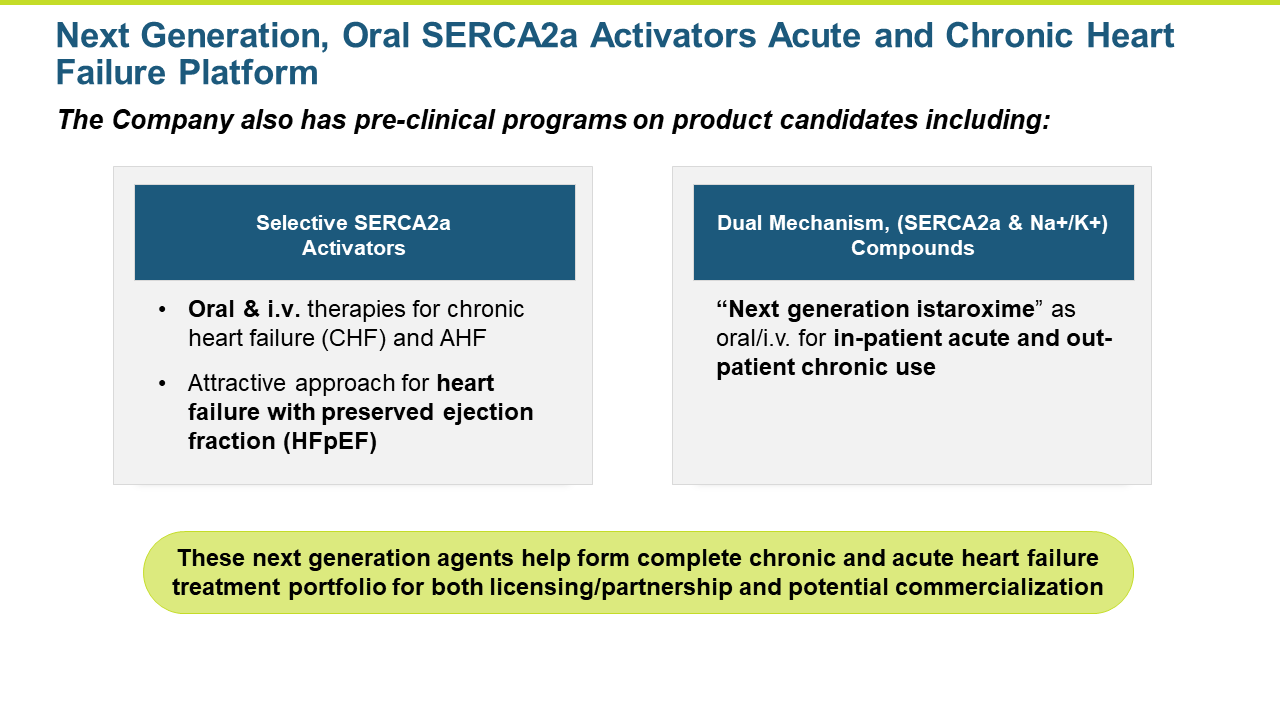 "Our mission is clear – to support patients in crisis situations by arming the healthcare providers with therapies that significantly improve upon current standards of care. We are developing important critical care innovations that have the potential to address some of the most significant unmet medical needs and will strive to deliver them responsibly with unrelenting attention to quality and access to care."